NEM 2.0 Referral Program
Savings at your Fingertips
The finalization of NEM 3 is here! Help people get Grandfathered into NEM 2.0 by referring them on the Solar Bill Review App. Anyone can benefit from the Solar Bill Review rewards program, whether or not you have solar.
By signing up for our Solar Bill Review app, you can submit people's contact information in the "Add Referral" section. With each confirmed install, you will be eligible to earn money and be entered into our raffle program. If you refer at 2 or more new customers that have confirmed installs by the end of February, you will earn a solar backpack ($250 value).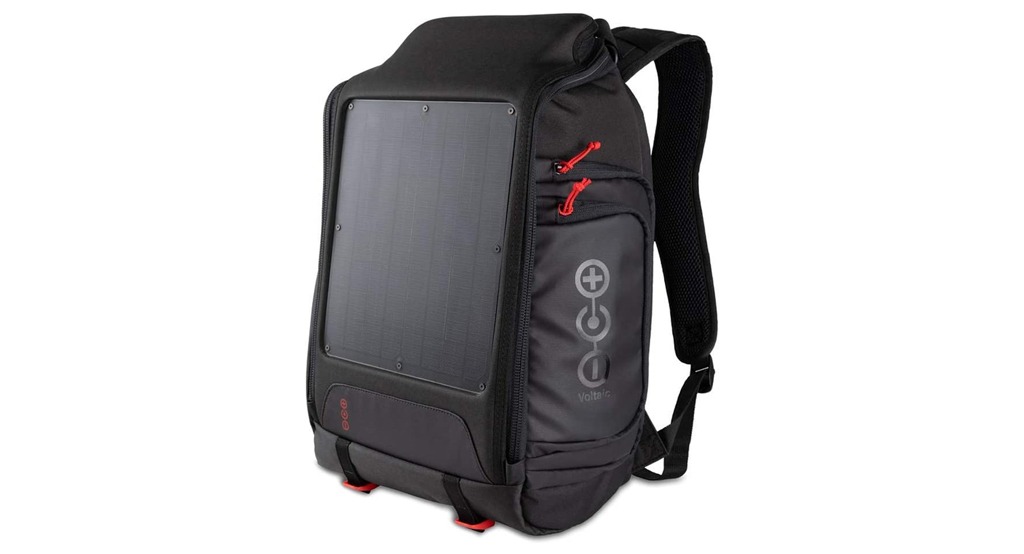 Between the FEDS raising interest rates again and NEM 2.0 coming to an end, time is of the essence. The process to go solar takes time and the interconnection agreement must be finalized before April to qualify for NEM 2.0. In addition, all applicants will need to have their solar installed within three years of their contract signing, to keep their NEM 2.0 status.
How to Submit Referrals:
Go to this website or download the app from the App Store or Google Play Store
Sign In to your account or create a login username and password
Select the "Add Referral" button
Add your "Referral's" contact information
Once your referral signs their contract, you will be able to track your earnings
*Cannot be combined with other referral programs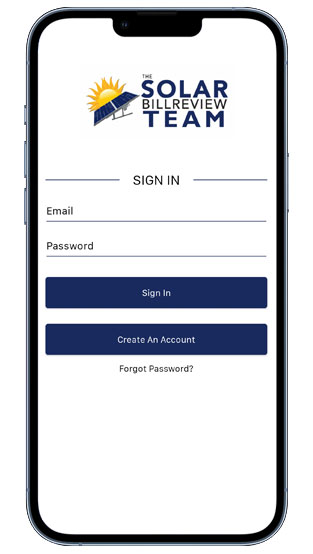 Sign In or Create Your Account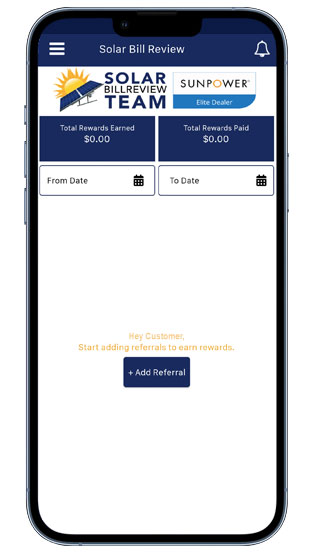 Select The "Add Referral"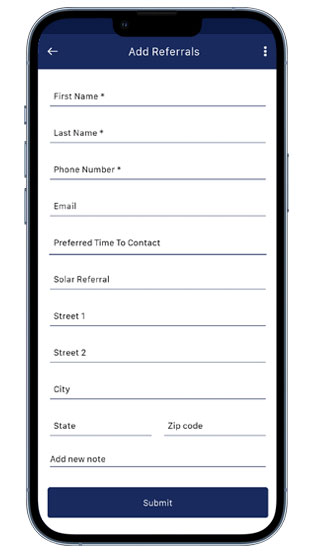 Add Your "Referrals" Info
Along with helping customers earn money, you can also track the stages of your solar installation process, view helpful documents, watch instructional videos and contact us directly with any questions or concerns you might have. The Solar Bill Review app is available for Android, iOS or for the website version, click here.
---
Schedule a complimentary Solar Consultation with us, today. To accommodate your schedule, Solar Consultations can be scheduled for home visits or by video conferencing. Contact our office by phone, text, or email.