NEM 3 Is Almost Here!
NEM 2.0 Vs. NEM 3 Buyback Rate Plans
NEM 3 Is Almost Here! Time is running out to get on NEM 2.0 and receive a once in a lifetime buyback rate plan.
We have reached the red zone. We can no longer guarantee NEM 2.0 with all of our installers, but we do have a guaranteed NEM 2.0 solution for all of our existing clients who want to add 8 or more panels. Not all brands or panel models will be available in time to make the NEM 2.0 deadline, but we have alternative options available.
Currently, customers on NEM 2.0 only have 3 different blocks of buyback rates. However, NEM 3 customers will have a different rate for every hour of the day, for every month of the year. These rates for NEM 3 are on average is 75% less than they are for NEM 2.0 customers.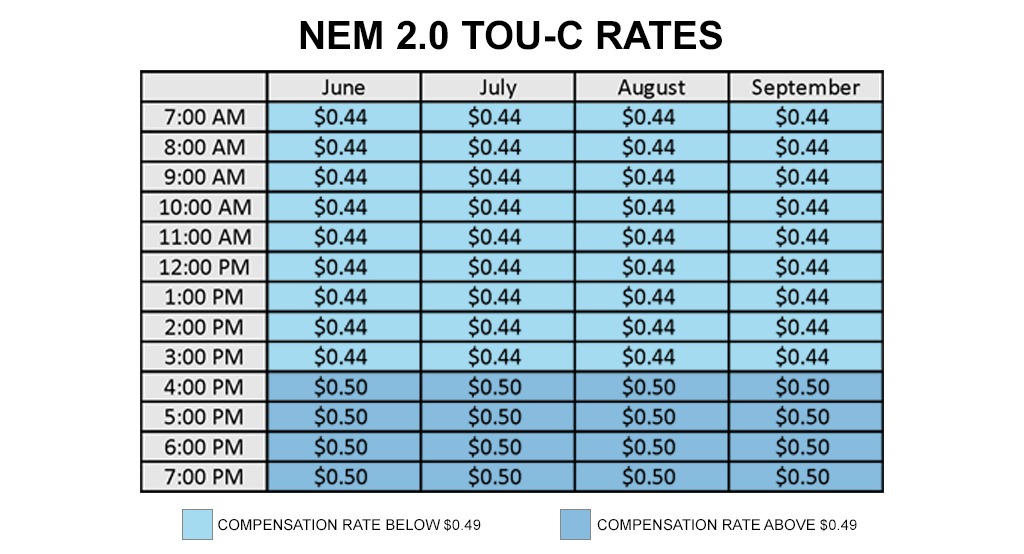 The months of the year that solar panels produce the most electricity is between June to September. For NEM 2.0's TOU-C plan customers can earn .44 cents from when the sunrises at 7am until 4pm. In addition, customers can earn .50 cents from 4pm until sunset at 7pm.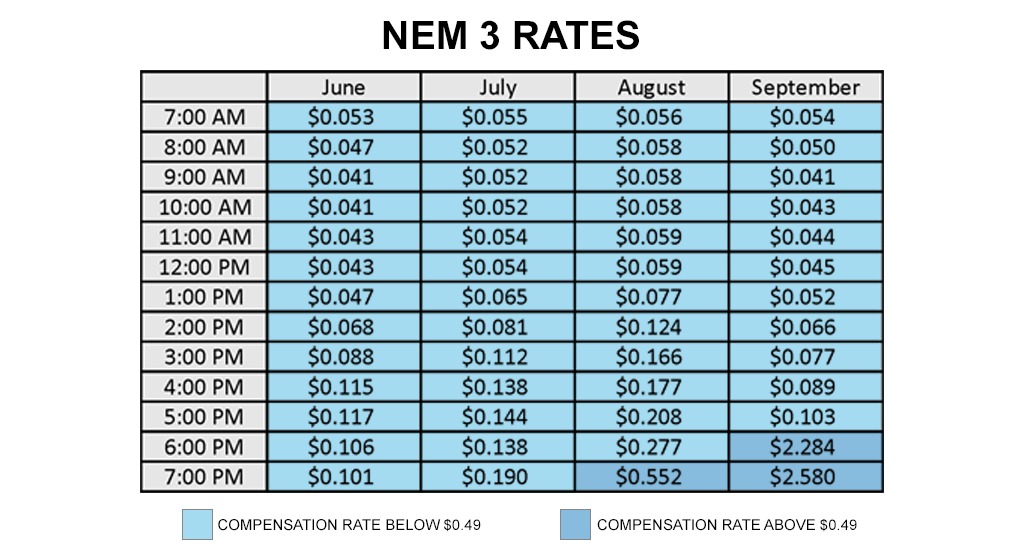 In contrast, from sunrise to sunset, NEM 3 customers can earn less the .20 cent for the majority if the hours between June to September. There is a possibility to earn more than the NEM 2.0 rate plan. For 1 of those hours, NEM 3 customers can earn .55 cents in August. During the other 2 hours (6-8pm) these customers can earn over $2 during the month of September.
Unfortunately, these are not during the optimum times to produces since the sun is not directly over the panels at these times. This makes top production very unlikely and leaves the customer earning dramatically less money when sending power back into the grid. Solar Bill Review can help you review your current utility bill and create a solar panel system that is right for you. Contact us today!