Initial Solar Consultation
What should you expect?
Our experienced consultant will help educate you on the basics of solar. The goal is for you to become more prepared in making a qualified decision on options for home solar installation.
Together, we will read and diagnose your electric bill. Specifically, we will help you understand how your PG&E bill will change once you go solar and switch to an annual true-up plan. Learn how to find and download your consumption data from PG&E.
In addition, we will share with you the information regarding your new rate plan once you go solar.
Your consultant will share an initial expert recommendation for a system size to offset your last 12 months' consumption. You and your solar expert will add or subtract from this initial layout recommendation based on your specific goals.
We will share options on payment plans upon request. Feel free to ask about no money down plans, such as loans or leases. Of course, cash is accepted as well.
Solar Installation Process
Sign to Go Solar!
Almost all docs are completed online these days.
At this stage, we will need the following:
Description of any preferred aesthetic or layout requests.
Copy of your most recent utility bill.
If you are part of an HOA, we will need their contact information. California's Solar Rights Acts (CA Civil Code 714) is favorable.
No matter what solar company you go with, you will need to sign this document.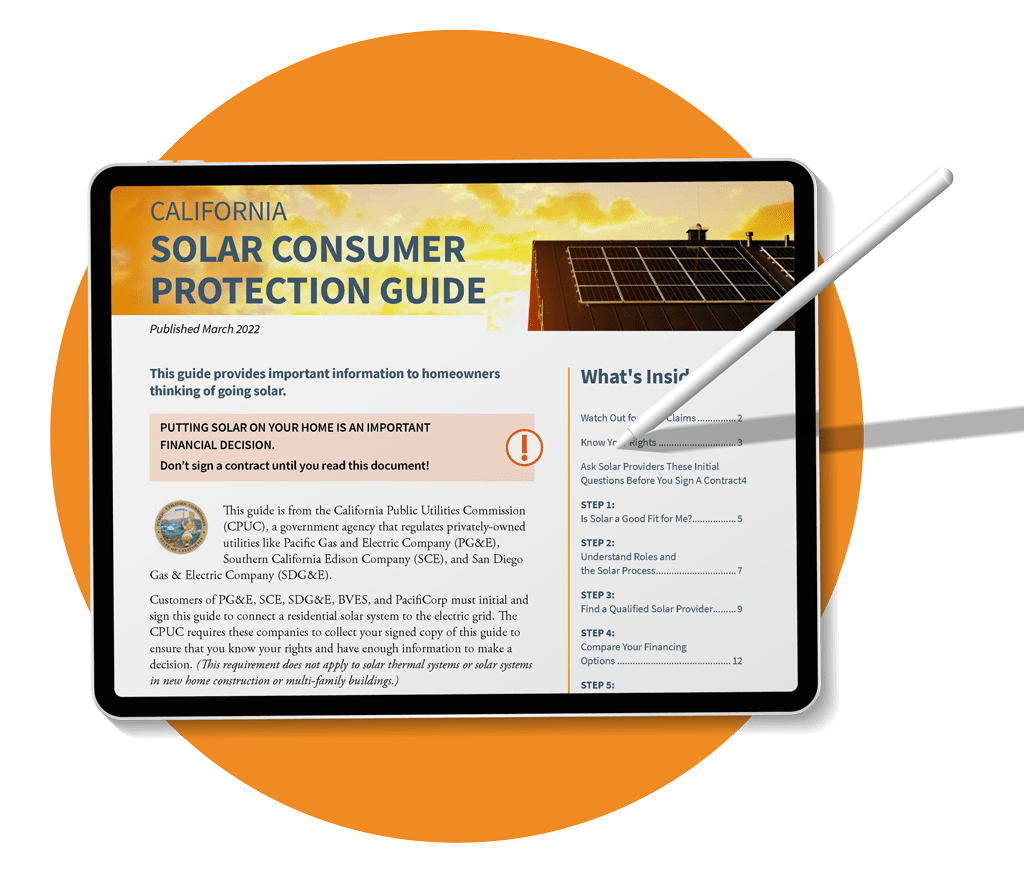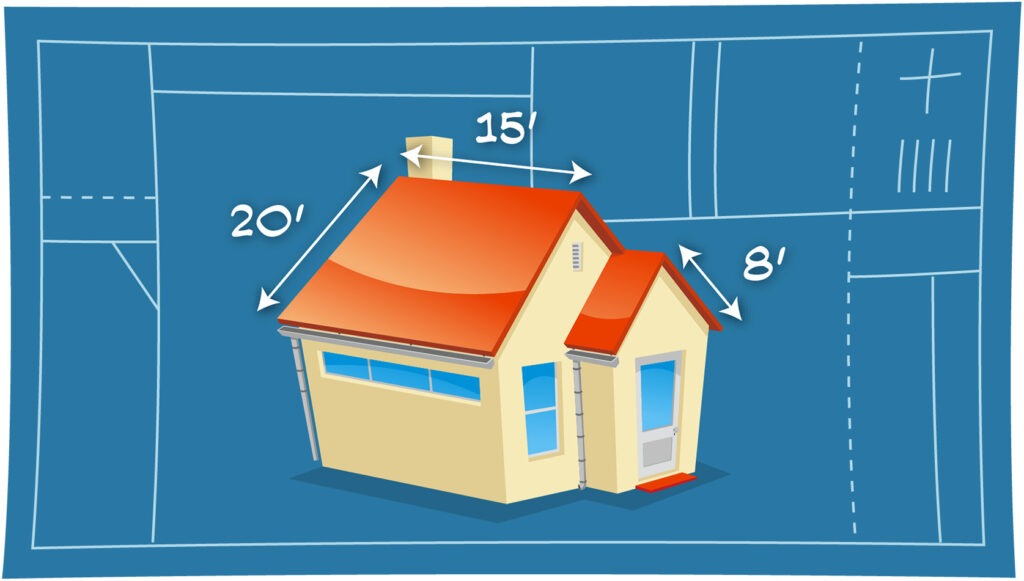 Site Survey
A Solar Bill Review Team member will contact you to schedule a thorough site evaluation. You can also get updates on your installation process by signing up for our Android, Apple or website version of our App.
A Site Surveyor will come out to your home to measure your roof. 
The Surveyor will take pictures of support beams in the attic and main electric panel and measure distances between roof obstructions.
Neither the surveyor nor your Solar Bill Review consultant is an engineer and do not have the authority to confirm project viability.
Site Survey scheduling may take 2 to 3 weeks.
Engineering & Design
Our Professional Engineers will analyze your project with a CRITICAL EYE.
At this stage, a Professional Engineer and Skilled Designer will confirm your home's solar viability. The Engineer will use the information gathered by the Site Surveyor to make the decision. 
A final layout recommendation will be presented for your approval via email. Typically, this will be the same design presented to you on the day of signing. It will be more of a schematic drawing for permitting purposes at this stage.
If any changes are recommended, you will receive documentation and we will request for your approval, prior to acquiring a permit.
Engineering and design may take 2 to 3 weeks during the busier months of the year.*
* Electrical and/or roofing modifications may take up to an additional 6 weeks. Batteries may take an additional 4 weeks.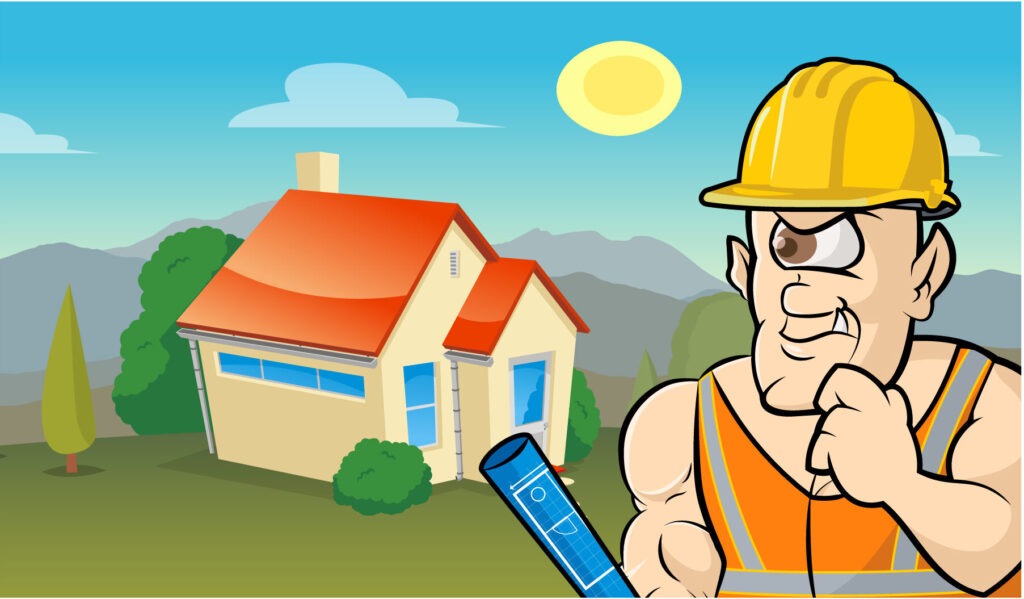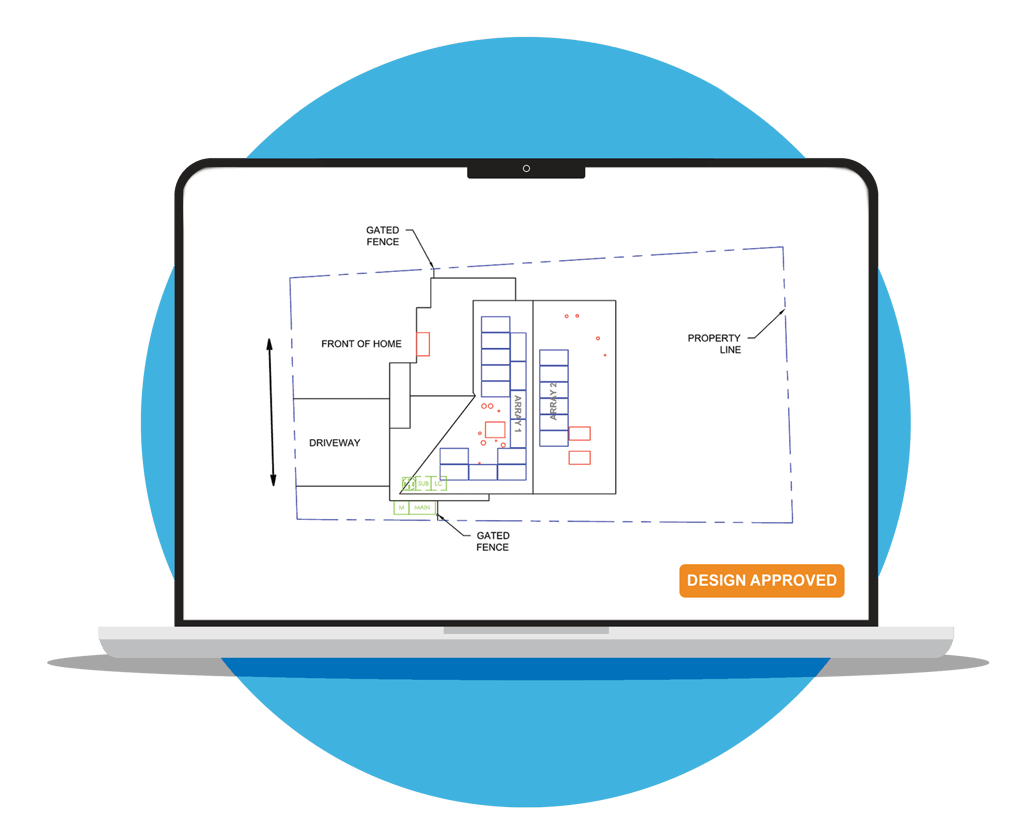 Design Approval
Weather, holidays, and unprecedented amount of applications may extend the timeline.
Only the steps that apply to your project will be processed at this time.
A Team member will updated with the completion of each of these steps.
Once your Design Approval is submitted, your HOA Submission, and Permit Submission happen simultaneously.
HOA Submission
If you are a part of an HOA, approval of the design is required before installation.
We will submit your design to your homeowners association, if you have one.
Permit Submission
Permits may take 2-6 weeks during the busier months of the year.
Timelines vary for Authority Holding Jurisdiction (AHJ).
Installation Day!
As of January 2023, the whole process (from signing to install) is expected to be 12-14 weeks. Our goal is always to under-promise and over-deliver.
Most rooftop systems will take 1 day, and larger systems may take an extra day or two. Usually, installation takes longer if it is a ground mount.
After installing your system, a city or county inspector from your local Authority Holding Jurisdiction (AHJ) will come to your house for the final inspection.
Your local utility will issue your Permission To Operate (PTO) via email. Due to a recent large influx in solar inquiries, PG&E is now taking 40 to 60 business days to issue your Permission To Operate (PTO).
You have effectively turned the tables on the utility company as you are now selling electricity to them. Congratulations!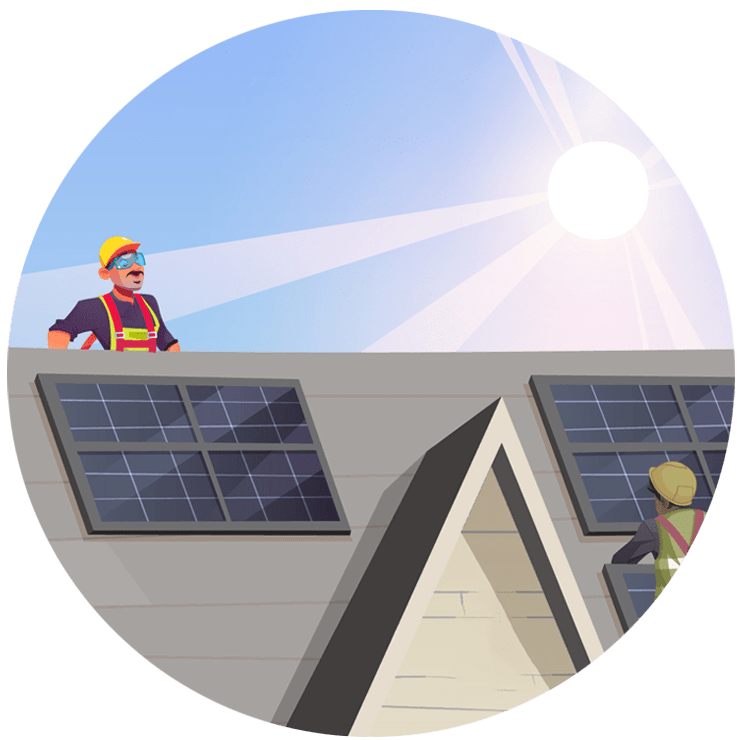 Solar Bill Review
What should you expect?
We will keep in touch after installing your solar panels to make sure they work correctly, including returning within three months for an initial review and within a year for a follow-up review. We are committed to your success.
Within 3 months of the install, a Solar Bill Review Team member will contact you to schedule your first solar bill review.
You will now read your electric bill differently. It is possible to receive a $10 electric bill during the first few months and a higher bill later. We will prepare you for and help prevent unnecessary "gotchas."
During your initial solar bill review, we will confirm whether your system is performing as planned and whether you are on the best rate plan for your most profitable salability of energy with your utility.
Follow-up bill reviews will also take place around 9-10 months after install. This will allow us to prevent any surprises ahead with a possible true-up bill. Furthermore, this period is where we can identify if you have extra electricity you can consume.