Check What Our Customers have to Say about
The Solar Bill Review Team!
During the annual bill review, everything we went over was very beneficial and he was very patient and knowledgeable in explaining my electric bill statements. The bonus was when we went more in depth in my household energy usage, he provided tips and advice to save a lot more on my "True Up" amount. If you don't know what "True Up" means in Solar Energy Bill, Jon is great in explaining what it means.
In addition, we were interested in adding more panels but because of the plan we are currently in Jon explained the pros and cons if we added more panels. We would lose our current plan and be on the new plan which would be more costly. I can keep going and I can't say enough!
Overall, thank you Jon for being focused on the customer, being honest, and keeping in touch with your customers! Your knowledge that you share is very valuable. You truly know how to provide a "WOW" customer experience! We can't say thank you, enough!!!

Garel Lee G.
May 2023
Google Review
This is my second time installing solar panels on a house and Solar Bill Review's team is better than my previous experience in every way. From their first interaction and all the way through the installation and then beyond, they have been courteous, knowledgeable, friendly, understanding, and informative… any more adjectives I can think of? You get the idea.
Jon Landsman was my rep and he is fantastic! If you call him a "salesperson", you've failed to understand the value he provides. He was consultative on our first call and came up with solutions very quickly. He put together multiple proposals for me as we were building the plan and then was there each step through the installation process. After installation, he was still there to walk me through my first bill, explaining in detail each line (which tells you his knowledge level) and is still there to support me as we move in to tax season.
Seriously, if you're looking for to add solar to your home, give these guys a shot. You won't be disappointed. Thanks Jon!

James S.
February 2023
Yelp Review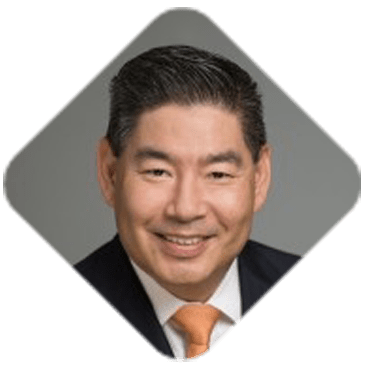 Had a great experience with everyone involved in our solar installation, especially Adrian and Leah, but also the installers from Sunpower. Really appreciated SBR's follow up a year later to go over the NEM billing which can be confusing. The recommended size was perfect and our true-up was just a little bit negative so we paid nothing beyond required monthly fees.

Jay W.
December 2022
Google Review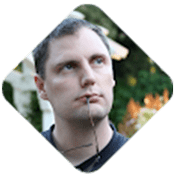 We had a great experience w/ Solar Bill Review! Adrian and the team were thoughtful, thorough, and ensured that we were properly supported. In reflection of the end-to-end process, the installation of our 28 panels was a low-lift and seamless process. Their communication was frequent during our project, and if we had any questions, they ensured it was addressed immediately. After installing our panels, they stayed in close contact to ensure we were satisfied. Furthermore, they scheduled time to review the solar functionality, which includes a PG&E bill overview. We will also meet next year to review the continued solar production and any NEW charges.
Keep up the great work, Solar Bill Review!

Jared R.
September 2022
Google Review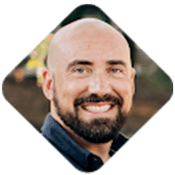 My experience with Solar Bill Review has been Great!. Bill takes the time to ensure that all of your questions get answered. Then Melody walks you through it step-by-step. Which was needed as I'm not a tech savvy person 🤔.

Kevin B.
July 2022
Google Review
Solar Bill Review team has been an amazing partner with us in getting solar panels installed at home. I have had review sessions with a few more solar companies where the selling point is mostly about solar being the future / rebates and that in general it saves for costs in the long run (wisely used), they didn't personalize the discussions that close to what this team did. A very clear process detailing the next steps, periodical communication throughout the phases, quick installation and guidances are a plus. Lastly, it doesn't get over with just installation, rather they have periodic reviews 3 / 6 months down the line to ensure what was on the contract was something that is rightly getting delivered (so we get the right benefits as expected) and they also give ideas on how to best maximize on this investment to solar. Thank you Bill and team for your great work.

Barath T.
April 2022
Google Review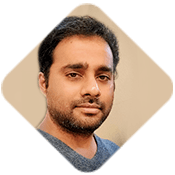 We wanted to get solar this year (2021) for a few reasons: the federal tax credit possibly dropping in the coming years, PG&E rolling out NEM 3.0 next year, increase our house value, newborn baby and increasing power usage, and possibly getting an electric vehicle. We were referred to Jon Landsman (Senior Director of Sales) to get a no-strings attached, virtual consultation. My wife and I were very impressed with the detail of his presentation and his responsiveness in all our inquiries ever since we got the panels installed. Jon made the whole process so easy for us and we could not be more pleased. Jon thoroughly reviewed a PG&E bill in the NEM format with us. He explained our energy usage, solar production, all the charges and rates listed, and set a couple goals for our family. I have and will continue recommending my friends and family to contact Jon if they want to go solar.

Justin E.
November 2021
Yelp Review
Thank you to Bill & the team for helping us understand how to manage our electricity, learn how to read the PG&E bills, and make sure that we don't have surprises at true-up. Bill is very knowledgeable about solar panels, and he will give you the best suggestions on what you need for your home. Thank you so much for your service!

Antonio I.
August 2021
Google Review
This responsive and knowledgeable team made all the difference in my decision to install solar for my new home. The Solar Bill Review Team helped me understand the clear return on investment for this project. Bill G., Adrian, Natalie, and all the team members offered hands-on customer service and optimized the system for my home and my family's unique usage needs. The experience has been excellent — from the planning stage – to the install day with PowerOn Solar – to meeting one-on-one to train me how to track and view the generation and usage details in my PG&E dashboard. Bill G. and his team stay involved at every step of the project (including after install to help you maximize the positive outcomes of solar ongoing. This is a huge differentiator from competitors.) No need to look for any other vendor. I highly recommend the Solar Bill Review Team. Excited to go green and to see my solar energy savings.

Julie W.
December 2020
Yelp Review
Bill is an excellent professional and never pushed us to buy. He made himself available for any questions we have had and helped us understand how the entire solar energy is helpful for our household. You typically don't find people like Bill in sales who would help support you post-install and still be a "friend"
I'm pleasantly impressed by Bill Gurgol's professionalism, as well as knowledge about solar panels, solar energy, and how it makes sense (or not) for the customer to install panels. SunPower is the way to go and if you haven't considered solar, just talk to Bill.

Piyush S.
October 2019
Yelp Review
The team from Solar Bill Review not only designed a system that fits our production needs, but also made sure that it was aesthetically pleasing to the eye. The installers were very friendly and professional. The installers ran the wiring through the attic space so that we do not have any unsightly conduit showing on the rooftop. The whole process from design to "permission to operate" was very fast and we were kept informed of every next step.
Bill continues to follow up and check in with us to make sure we fully understand how to read our new bill and make sure everything is running properly and optimized for best results. We love monitoring our panels to watch how much power they are producing. We are extremely happy with our choice to go solar with Bill Gurgol and the Solar Bill Review Team to guide us through what could have been a very scary process.
Thank you, Bill and the Solar Bill Review Team!

Steve and Linda M.
August 2018
Yelp Review

I did solar in both of my houses through Mr. Gurgol. Three years ago, I knew solar saves money, but I wasn't sure how much it would save and how to maintain the system for 20-25 years myself. I'm also not sure if asSolar company would really help me to review and maintain the system as needed as promised. Mr. Gurgol was our discovery in the Home Depot. He came to meet me multiple times before and after the solar system was installed to make sure it worked and I understood the calculations. He even squeezed his time and called for a three-party meeting with my tenant to help my tenant understand the system and the bill calculations on SATURDAY before his son's birthday party!!!!!!!!! 2018 is the third year. He texted me two weeks ago to schedule a yearly review and changed my usage rate to save even more!!! All his extra steps and efforts put my concern to bed and make me enjoy the savings with a worry-free solar system. From my experience, Mr. Gurgol sells the system and serves customers with his knowledge and heart!

Xy W.
February 2018
Yelp Review
If you want someone to answer any solar questions and explain the process including pros of SunPower, Jon is your man. He is patient and answered all my questions throughout the process. I never once felt pushed to make a decision. Jon lays out the facts and provides a very competitive quote. I like that SunPower is a one stop shop and all their products from the inverters to solar panels are SunPower brand and backed by their 25 year warranty. If something goes wrong I can go straight to SunPower rather than figuring out if the manufacture of the solar panels or the inverter is at fault.
SBR holds your hand throughout the pre install, installation, and permission to operate process. They emailed me often to keep me in the loop of the progress and timing of each stage. Shalyn is the best road warrior! She came to visit in person to provide paperwork and make sure each stage of the process went smoothly. Shalyn even brought small treats like cookies, chocolates, and SBR swag during her visits. During this age of non contact digital world, SBR was the complete opposite. I felt like they were there every step of the way as my advocate/middle man between SunPower and myself to get my system installed and up and running ASAP.
I am very happy with my experience with SBR that I also convinced my mom and other neighbors to go solar with them. They have a great referral program that rewards you for getting others to join the SBR/SunPower family. My block is now a SBR monopoly with 4 other homes signing with SBR too. Thanks again SBR for helping me get away from those large monthly PG&E bills and constant price increases! My return on investment will come quickly.

Bonny N.
May 2023
Yelp Review
Excellent company to work with. Initially was going with Tesla Solar for it's low cost however Tesla was deceptive in timeline, lack of customer service and when I was finally able to connect with someone the service was downright RUDE! Worst I've ever been treated as a consumer! Bill came to our rescue, he was very thorough and never made any promises he couldn't keep. We got Sunpower panels. The process was smooth and his installers were nice and professional. Quick, clean and quality work. Along the way his assistant Shalyn was our go-to girl. She's great and always happy to assist. We've referred handful of happy folks to them and highly recommend anyone who's even thinking about going Solar.

Lynda S.
April 2023
Yelp Review
Adrian and Solar Bill Review have been incredible – they did all of the work to set up the most efficient system for us, and talked me through the entire process so that I understood what I was purchasing. Since the installation, Adrian has been proactively reaching out to me to review my bill and ensure that the system that was set up is actually outperforming the expectations. I trust Adrian and appreciate the high level of customer service and education.

Delphine S.
January 2023
Google Review
Bill Gurgol and the entire at Solar Bill Review has been great & very easy to work with. The team is very professional with an in depth knowledge in Solar energy and PGE billing. Right from the initial setup process of giving a quote to the end of the project is so smooth and the team works very closely during the entire process and see this to closure. The customer service is exceptional and truly going above & beyond. Bill directly worked with me and he has been exceptional, While others leave once the project is completed, this teams follow up to ensure that all goes well and does a Bill review and gives so many intricate details of the PGE Bill which otherwise one would never read. Kudos to the entire team and a special mention to Crystal Ebarra and Nora Gurgol. Highly recommend!

Krishna N.
October 2022
Google Review
Bill Gurgol (Owner) and Adrian Ybarra are stellar. They are super friendly, knowledgeable and easy to work with. They have a wealth of knowledge in the solar industry, yet they are not your typical sales people who will keep push you because they know that the way they serve their customers, they will win new customers. I have known both Bill and Adrian for over 3 years now. When I moved to San Ramon and decided to install solar, it was not my first time going solar, and I was very skeptical about the entire sales process. The installation process was quick and easy with high quality. And to top it off, they are always accessible when you have any follow-up questions once you have gone solar

Abhijit B.
August 2022
Google Review

It is been much pleasure getting to know The Solar Bill Review Team that introduced me to the SunPower solar. While Crystal talks like an angel, Adrian Ybarra would patiently explain and help you understand your PG&E bill. I would say, I am blessed getting to knowing this team. However, my contact with Sun Power was only made possible by Leah who is really good at introducing Solar. While she would not push, she would state the facts and help you understand why going solar should be your choice. I am so glad we installed solar when we did, this has helped us escaped the PG&E bill hikes which has happened four times since we installed our solar.. Thank you Sun Power! Thank you Solar Bill Review Team!!

Gbenga A.
June 2022
Google Review
I got my solar thru Solar bill review last year and Jon was a great person to work with. Few days ago Jon go always my PGE bill help me understand every lines on the bill after my solar up n running, gave me idea and suggestion for my electric usage. This is not my first time getting solar, few years back I installed one for my old house and I know the benefit n how it works. However solar bill review offers very good pricing and customer service, so far I have nothing but good experience with them.

Tao X.
January 2022
Yelp Review

Great service. I will recommend "Solar Bill Review" over any companies around. Their customer support is amazing. Follow-up calls on a quarterly basis to ensure we understand our bill and the variations. Overall, I am 1000% happy with their service. I never knew how to read my PG&E bill until Bill and Jon explained it to me. There is so much to learn which we overlook and end up paying more which can be avoided. Thank you Bill, Jon, and the entire team.

Naresh K.
June 2021
Google Review
Jon Landsman provides great service, is honest, works to get you the best quality at the best price, is great with follow up, and very responsive to emails and questions. Especially thankful for the Solar Bill Review Team, which keeps up with me after solar panels are installed to make sure I understand my bill and also to monitor my bill with me. I highly recommend it. Completed installation in 2020 and looking forward to conserving energy and saving $.
Also nice referral bonuses!

Andrew O.
March 2021
Google Review

Jon was very helpful and answered all of our questions. He explained the advantages of solar over traditional electric service but was not "salesey" or pushy at all. He presented it in a way that made sense for someone not in the industry. The process was explained in detail and he followed up with us through every step to make sure everything was done on time. He also followed up with us after three months to review and explain our bill and answer any questions we had. Jon is very genuine, professional, and friendly. If you are considering switching to solar, we highly recommend you to contact Jon Landsman!

Cynthia J.
August 2020
Google Review
SunPower by the Solar Bill Review Team out of Rocklin, CA is a safe bet. Excellent customer service from start to finish. All-around great experience. Everyone I dealt with was responsive, courteous, efficient, and professional, particularly Jon Landsman. Great people make any business successful and they certainly make SunPower better. I definitely highly recommend them. They are simply outstanding. I certainly am very fortunate to have picked them.

Edwin Y.
June 2019
Google Reviews

Bill helped us with our solar install back in 2014. Bill and his team were great to work with. Bill is personable, reliable, honest and made sure you were taken care of and happy every step of the way. There was even a situation that came up months after the install and he took it upon himself to look into it for us when he didn't have to. He would check in with us after to see if everything was good with our system. We are grateful for the opportunity to work with Bill and his team and best of all, he helped us save hundreds-thousands on our energy bill.

Vivian B.
February 2019
Yelp Review
Bill Gurgol knows his stuff. My wife and I installed solar at our home in Alamo. Bill helped us understand all the intricacies of the process and how the math really works. PG&E doesn't make it easy, and the math behind selling surplus power back can be complicated. Bill not only showed us how that works, but he has also followed up two years in a row to sit with us to monitor and evaluate our consumption. He taught us how to best take advantage of peak and surplus pricing for both use and generation. Bill cares about his customers and we are extremely satisfied with his customer care over the years.

Sten C.
June 2018
Yelp Review
FINALLY – I could not be happier. After more than 4 years of study and consideration of rooftop solar and more than three competitive quotes, I finally moved from analysis to action with the help of Bill Gurgol. Unluckily for Bill, I had a LOT of questions and needed to understand how to balance my specific power needs compared to the "typical" solar buyer. I had high energy use from daily charging of my electric vehicle but was on the EV plan with PG&E so my overnight rates were $.11 kWh. It took some time to accurately map out my peak energy needs to optimize the best cost model. Bill took the time to make sure I had all the information I needed and the best system for my family needs. You will discover as I did that Bill is perhaps the most personable and professional seller you will ever meet. His patient and consultative manner were key in my decision to go with and recommend him to everyone exploring solar -even the reader of this recommendation. Bill has my cell number and he is free to give it to you if you want to ask me a question about my experience with Bill and/or Solar as you come to your personal decision.

Glenn G.
February 2017
Google Reviews
Check Out Our Testimonials