TO BE YOUR BEST SURROUND YOURSELF WITH GREATNESS
Learn about the Companies Using Solar
SunPower… the Solar Panels of Champions!
1/3 of all Superbowls were won by teams who now have SunPower solar panels. Including the 5x NFL Football Champions, the San Francisco 49ers.
In addition to Levi's, two others utilize SunPower solar panels: FedEx Field, home to the Washington Redskins in Maryland, and Gillette Stadium in Massachusetts, where the New England Patriots are based.
7 of 10 large corporations choose SunPower for reliable solar.
Warren Buffett purchased a rather large SunPower array in 2013. Purchased for somewhere between 2 and 2.5 billion dollars! At a total of 579 megawatts, the Antelope Valley projects was the world's largest photovoltaic solar development.
2 years later, Solar Star was built as a 579-megawatt (MWAC) photovoltaic power station near Rosamond, California that is operated and maintained by SunPower Services. When completed in June 2015, it was the world's largest solar farm in terms of installed capacity, using 1.7 million solar panels, made by SunPower and spread over 13 square kilometers (3,200 acres).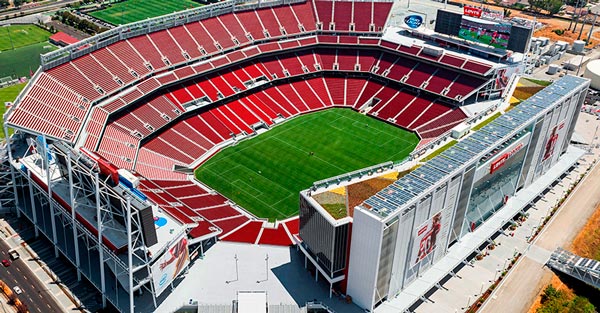 Apple's 17MW of SunPower
"We're committed to leaving the world better than we found it. After years of hard work we're proud to have reached this significant milestone."
– Tim Cook, Apple's CEO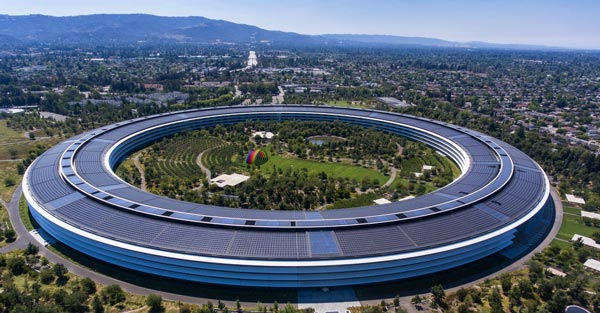 Apple's 17MW of solar would is the equivalent amount of power needed to supply roughly 2,400 homes, assuming an average home solar system size of 7kW.
Apple's spaceship-like headquarters in Cupertino, California, is adorned in SunPower solar panels, a testament to the company's pledge to power its facility with 100 percent renewable energy.
The main building, what many have dubbed the "spaceship," is an incredible 2.8 million square feet. Even the 10,000-car parking structures are completely covered by panels (which appear to be bi-facial!).
When it was built, it was hailed as the country's largest solar commercial project.
Toyota and Sunpower known for reliability… Common Core Values…
As a result of more than 15 years of partnership, SunPower solar power systems are currently operating at a number of Toyota facilities in the U.S.
Toyota HQ in Plano, TX: 8.79 megawatt system… 20,000 solar panels will cover the area equal to 10 football fields
Since 2009, a 1.5-megawatt SunPower solar power system has been operating at Toyota's facility in West Caldwell, New Jersey.
In 2008, at the Toyota North American parts center in Ontario, California, SunPower installed a 2.3-megawatt system that produces more than 3.7 million kilowatt hours per year, providing up to 58 percent of the electricity needed at the facility. At the time of completion, it was the second largest single-rooftop solar array in North America.
Toyota's South Campus headquarters building in Torrance, California, was one of the largest privately funded systems of its kind when it opened in 2003. Also built by SunPower, the system covers 53,000 square feet of rooftop.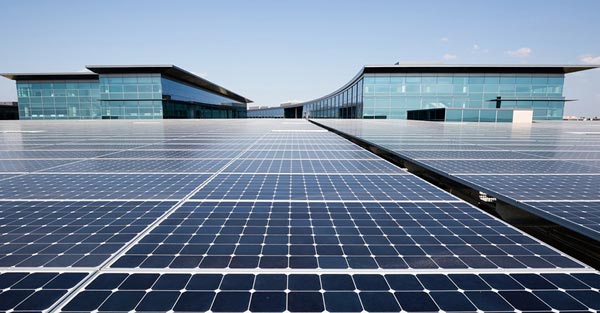 SunPower Powering Your World
SunPower is the go-to choice for solar pioneers who push the limits by land, sea and sky. And that very same technology is available to power a record of your own—a lower electric bill for your home or business.