Good, Better, and Best Solar Panel Options
IT'S NOT AN OPINION;
IT'S BASED ON SCIENCE AND WARRANTY FACTS!
Best
*SunPower is the only U.S. solar company that's been around longer than its 25-year warranty. Based on top 20 manufacturers per Wood Mackenzie US PV Leaderboard Q3 2021.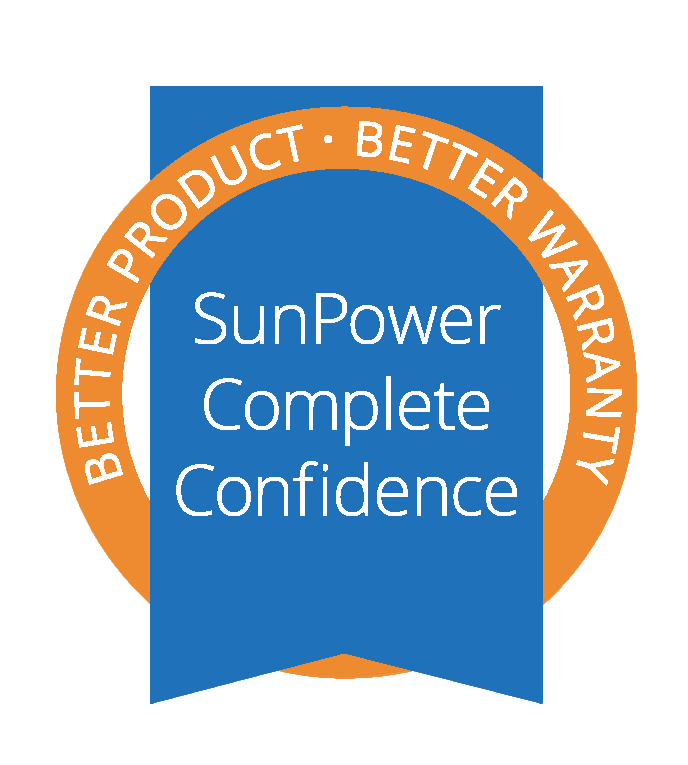 Better
*25-YR Product, 25-YR Performance
Good
*12-YR Product, 25-YR Performance
Why SunPower?
Equinox system is most modern technology which combines excellent aesthetics with the best efficiency.
With 60% less mounting hardware than most any other brand and patented glass, InvisiMount is the best-looking system around.
Easily add energy storage to provide backup power during an outage and to help reduce peak-time charges.
Built by SunPower and backed by the industry's only complete-system warranty.
There Are Many Reasons Why 7 of Top 10 U.S. Companies With Solar Chose SunPower…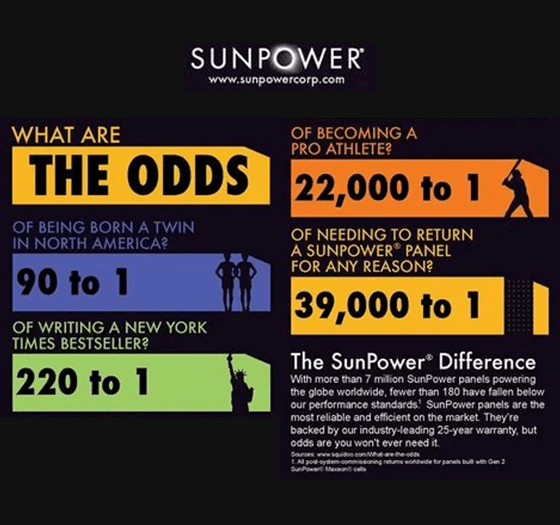 Durable
The SunPower Equinox® system is the most efficient of the solar panel options for homes. In fact, a SunPower's patented Maxeon® solar cells are uniquely designed with their copper-backed design reinforces cell strength, resists corrosion, and produces more electricity over time. Unlike conventional solar cells can crack easily or lose power over time, SunPower is built to last.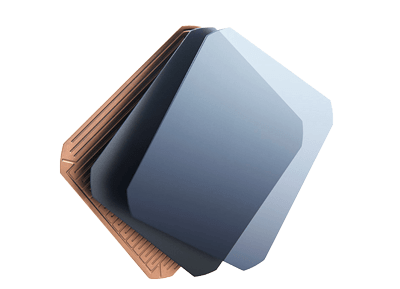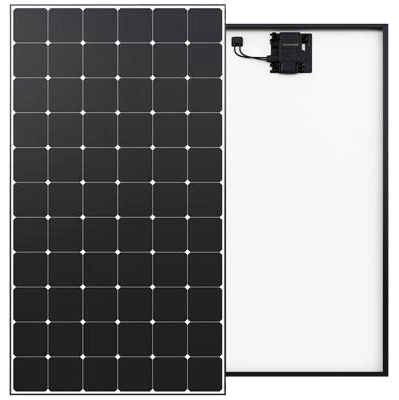 Efficient
The SunPower Equinox® system is the most efficient solar panels on the market. In fact, a SunPower panels achieve a world-record setting 22% efficiency rate, the highest efficiency solar panels you can buy for your roof. SunPower solar panel produces the same total energy in its first 17 years as a conventional panel running for 25 years.
Dynamic
SunPower panels' have built-in micro-inverters hidden behind each panel to optimize power conversion at the source and eliminating the need for ugly external inverters. Paired with SunVault™ Storage an intuitive software allows for individualized power preferences, system operation analysis and savings monitoring.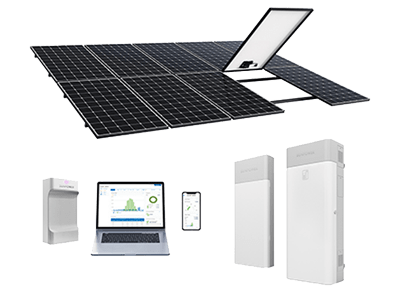 SunPower Maxeon Solar Panels
SunPower® Maxeon® solar panels have a fundamentally different, and better design. The unique copper foundation of every cell provides strength. And our panels are tested and proven to stand up to temperature swings, battering winds, humidity, hail and more. It's no surprise a panel this strong is backed by the industry-leading Complete Confidence warranty.