Cost per watt is only the potential.
It's the cost of kWh over the course of your warranty period that matters.
Debunking Solar Myth:"Solar is a commodity!"
Due to the proliferation of solar installers and the growth of solar manufacturers in the past few years, there has been a trend to treat solar as a commodity. This blog is dedicated to busting the myth that "Solar is a commodity.'

Oftentimes, it is very easy to fall into the trap of "Install solar for a low price and get the fastest ROI" or "Free Solar". In reality, you might have a steeper price to pay later. Unlike buying grains of rice, beef, or oil, there are many things to consider when deciding to get a solar system.

In our experience, customers tend to put emphasis on the price per watt. This is incorrect. It is the price per kWh produced per square inch that matters.
Certain equipment can produce 8-10% more in the first year compared to other less expensive system sizes. For example, if you get a 5kW system in one company, that system can produce 8-10% more than another company's larger system size. The wattage size is merely the potential because production can vary greatly based on the type of cell and the type of inverter. It is rare to find an inverter that is warrantied by the same panel manufacturer.

Another thing that makes purchasing solar complex is the fact that all warranties are not created equal. Oftentimes, a solar installer will tout a 25-year warranty. When reading the fine details, you will find a product is 10-12 years, but its performance lasts up to 25 years. Meanwhile, all labor warranties will vary from 5-25 years. This is only based on the staying power of the company you choose. Roof warranties are typically only 10 years, hence choosing the most proven and reliable mounting hardware is crucial.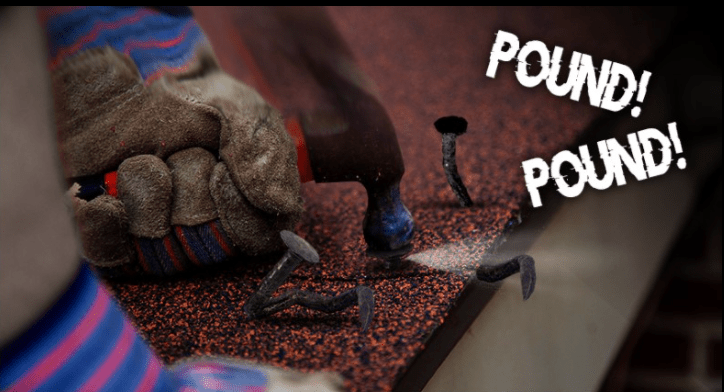 When you decide to go solar, you must keep in mind that you're not only trying to save costs on the electric bill. Rather, you are also purchasing an item that will affect your roof, overall home electrical system, and the aesthetics of your home. The points below are the rest of the factors you need to consider before going solar:
Mounting hardware – one of the most underrated aspects of an excellent solar experience. The type of mounting hardware that you choose can greatly affect your long-term satisfaction. This can turn an amazing experience into a bad experience if you choose the wrong equipment.
Your main electrical panel's location, brand, amperage of bus bar and main breaker, etc.
Current electric usage
Aesthetics of your solar array (i.e., you do not want gaps left in the solar array for vents and conduits showing out)
Customer care – this is very important because more often than not, you will meet solar consultants who will not even bother to follow up on your project after you sign the contract.
Conclusion:
Solar is a home improvement, solar is not a commodity. Each home is different, and not all solar panels are made the same. It is important to choose a solar company who understands your specific needs and genuinely cares about the outcome of your solar installation.

If you would like to talk to a qualified and reputable solar consultant who can explain the logic behind choosing the right solar panels, system size, and design for your home, you may contact the Solar Bill Review Team at 925-833-2641.

*As of the day of this writing, SunPower Corporation combined with Maxeon Technologies launched the new M-Series which produces the most energy per square inch. Remember, it is the amount of kWh produced per square inch that matters, and not just the potential of the panel.
---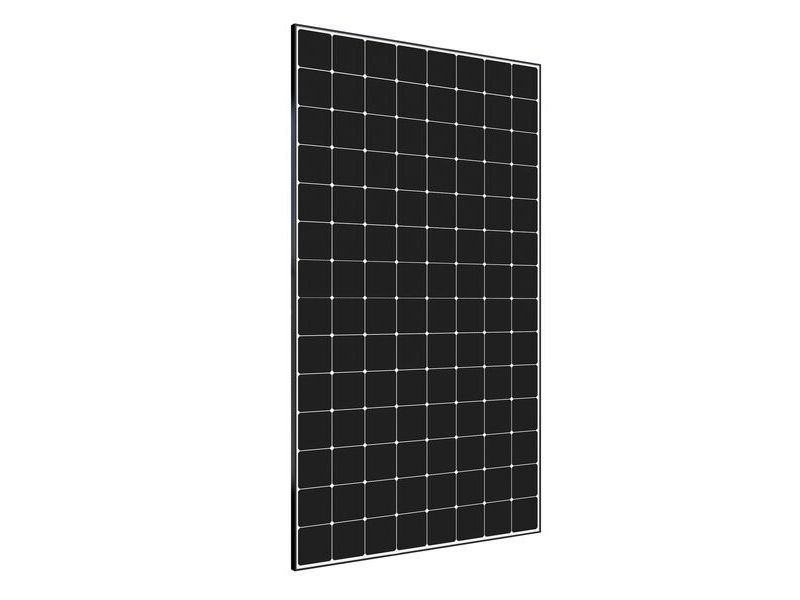 Product Spotlight
The new SunPower M-Series are simply the most powerful AC panels in the world and will produce more energy than that of a same rated watts system we had before.
---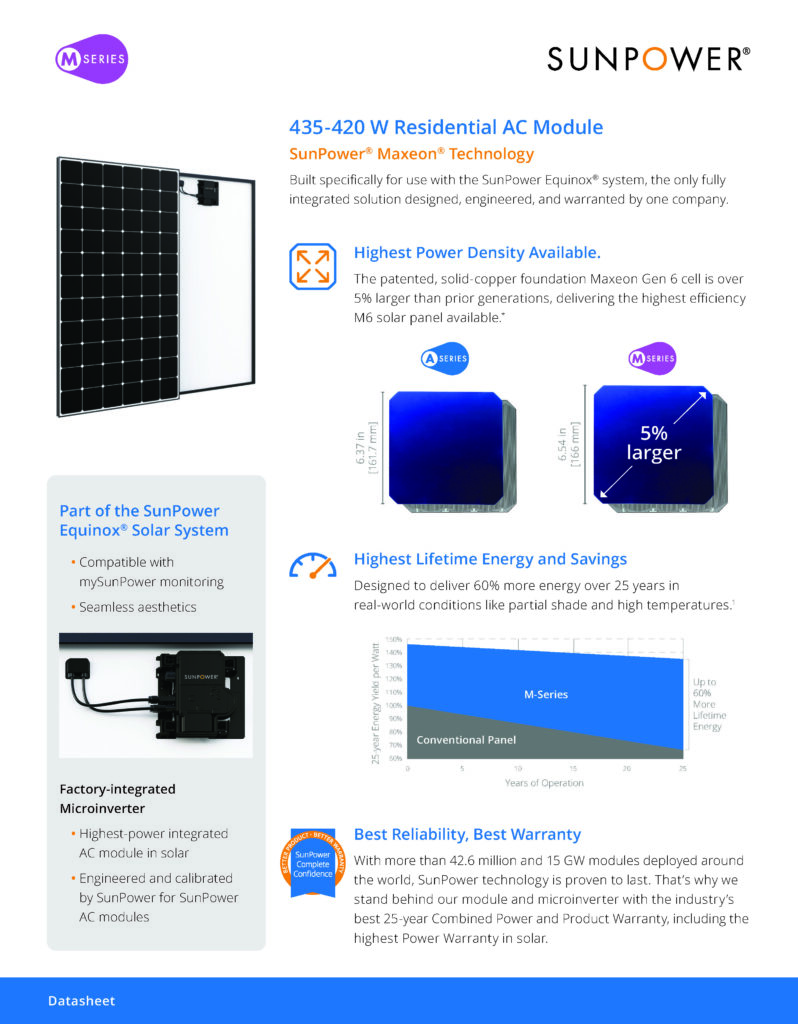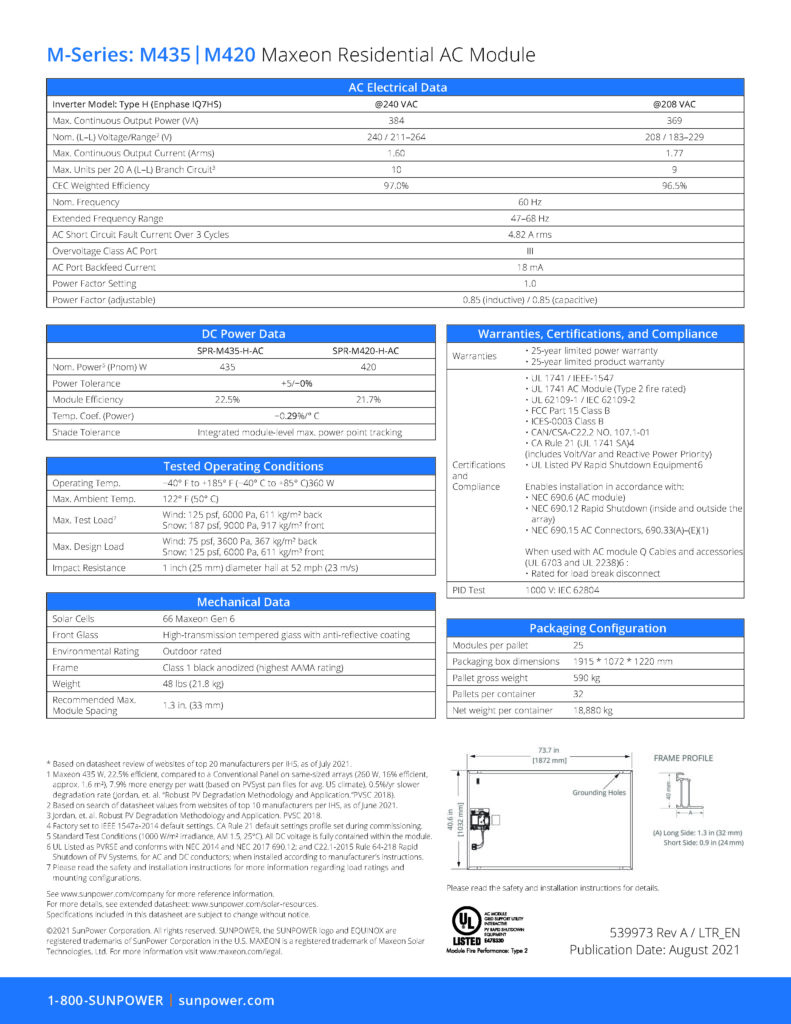 ---
Panel Dimensions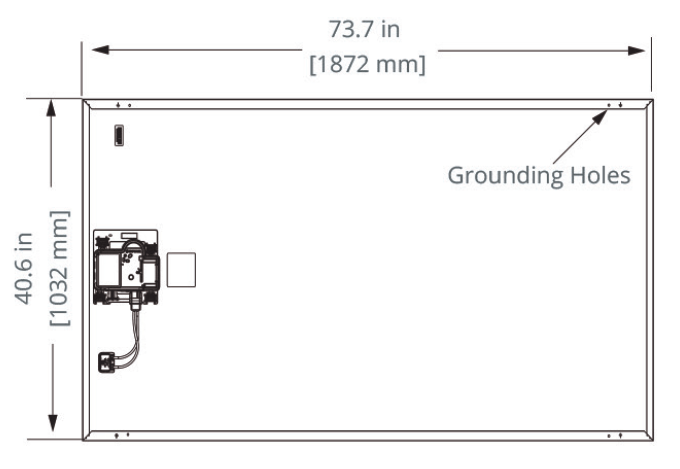 ---
Check out your solar options: